How to find the right foundation for your skin
The first impression of a good foundation is when you simply can't tell when you're wearing it. Blending seamlessly with your skin, leaving you with a flawless canvas for the rest of your makeup. It can sometimes be difficult to find the right foundation for your skin, so we've put together our top tips to help convince you to try Rebelle foundation by Hailey Beauty.
Tip 1 – Identifying your undertone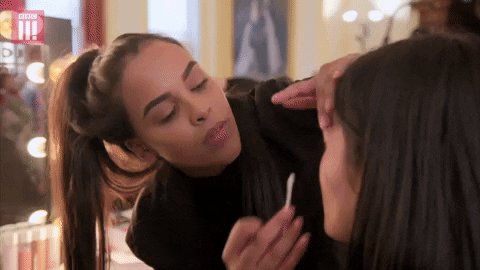 Identifying your skins tone can sometimes be difficult when looking for the perfect shade of foundation. Hailey Beauty's clever Rebelle foundation recognises whether you have warm or cool undertones, this is the colour that comes through from under the skin.
You are likely to have a warmer skin tone if 
Your skin has more golden, yellow or peachy hues 
Your skin tans easily in the sun
You have warmer red tones in your hair
You are likely to have a cooler skin tone if 
Your skin has rosy, red or pink hues 
You have blonde, brown or black hair colour with cooler tones
Your skin doesn't always tan easily in the skin
You are likely to have a neutral skin tone if
Your skin is olive coloured or a mix of those above.
Tip 2 – Identifying the intensity of your skin colour on the surface
Your skin intensity refers to the surface colour you see first when you look in the mirror. This will give you an idea if your skin is light, medium, or dark, for instance and how much pigmentation you have in your skin. The intensity of colour can change depending on whether you tan in the summer, for instance, it will get darker, and then lighten again in the winter. Rebelle foundation takes the guesswork out of finding the perfect shade. The revolutionary foundation adapts to all skin intensities for a flawless finish.
Tip 3 – Identifying your skin type
Finding the foundation that works with your skin type that won't cause irritation and will hold is an important step. Rebelle foundation contains moisture-retaining properties with nourishing ingredients to offer long-lasting hydration. It is also suitable for acne-prone and oily skin, the foundation won't clog the pores and will keep your skin from appearing oily.
Tip 4 - Test it on your face, not your hand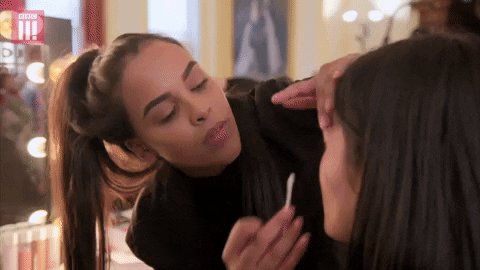 Though it's convenient to test a foundation on your hand, this can be an inaccurate match as the colour and texture of your skin can be different on other areas of your body. Try our foundation on your jawline to see it blend in well to match both your face and necks natural colour.
Tip 5 - Adjusting your lighting
The right lighting can help determine a good foundation. Testing the foundation in natural daylight in comparison to bright indoor lighting will help you see that Rebelle foundation still looks like a good match. 
Rebelle Foundation
by Hailey Beauty takes the guesswork out of finding the perfect shade. It is a revolutionary foundation that adapts to all skin tones for a flawless finish.